Reach - ready to adventure - viewers with the power of AWOL
Hyper-focused on outdoor adventure travel, AWOL is the new standard of travel TV, made for the next generation of travelers. AWOL is not about the host but is about capturing genuine experiences, places, and stories, inspiring viewers to travel to these untapped locations. An episode of AWOL should feel familiar to long time visitors, locals, and newcomers alike. It's fresh, it's fun, it makes viewers want to get off the couch, get outside, try new experiences, flavors, and customs, and say 'yes' to those unforgettable moments of spontaneity that only happen when we travel and embrace the great outdoors.
Our only question is, are you ready to go AWOL with us?
ABOUT THE SHOW
AWOL - Air Water or Land is the newest travel series premiering on Amazon.com's streaming video channel, Prime Video, hosted by adventure traveler, Angel Verde. Each episode is focused on one geographic area.

Every destination has a story, every adventure is worth spotlighting. Angel approaches every episode with genuine curiosity, ready to try new things that travelers seek for themselves.

With a platform as large and powerful as Amazon Prime Video, AWOL has an evergreen shelf-life that broadcast networks cannot offer as far as its ability to reach new audiences for years to come. With a non-exclusive deal with Amazon, we're able to air AWOL on Amazon indefinitely while still finding new networks to carry AWOL in the future.


Each episode features:
One geographic location (or region)

Destination marketing sponsorship by way of title cards

Angel actually doing each activity (for example, a 5 mile hike before sunrise with film crew in tow. That's how we roll)

Interviews with locals or having a "night on the town" at the favorite local haunt after a day of adventuring

And then some!
Insider Notes
Angel and his team have decades of experience producing compelling visual content.

Most episodes of AWOL are shot in 5 - 6 days with a three person cast and crew.
Links
Content is King - We're here to produce it
We're a destination content producing machine! We love each place we visit so creating its own batch of additional content is just an added value we give all our partners to push as much traffic to your destination as possible. See what we do in addition to each episode below.
3 unique web highlight clips for YouTube and Facebook Video

Original blog/stories including itinerary details and SEO keyword optimization

Photo and video clips with key hashtags on Instagram

Press push to local, regional, state, national, and international media
DEMOGRAPHICS
We update our audience reach each quarter, or after each marketing or content roll out/campaign to reflex our reach.
(Updated September 2019)
Age Range (by percentage)
Subscribers by Market
NORTH AMERICA: 31.8 Million
UK / EUROPE: 7.1 Million

CURRENT RANKING
Reviews & Rating: 23 reviews, 5 star rating
Peak Watch Days: Tuesday & Thursday
Weekly Average: 34,000+ unique views (as of October 2019)
SEASON 2 DESTINATIONS
Info coming soon…
Additional services available
B-roll + Episode Feature = AWESOMENESS
In addition to your location being featured on our show, social media, and website, our professional video production team can capture stunning b-roll footage for your media library.
Organized by subject matter

HD, 1080p, 10 -bit, 4:2:2 video files

Destination ownership in perpetuity

Delivered on hard drive
Our team can also capture candid still images while on location. Whether for press or social media promotion of your destination, these images add even more value to the media assets we can provide our destination partners. See some example photos from past shoots below.
All Photos Are Full-Size, High Resolution Images
(Large enough for most print needs)

2 - 4 Edited Photos From Each Location/Activity

Full Commercial Right for Use

Professionally Edited and Color Corrected
Industry Reference
"Working with AWOL's team of professionals was a joy. From planning to execution, the process was made easy with strong communication and industry expertise. The response from our feature in AWOL on social media and the traveling public has been overwhelming. Angel has a passion for the outdoors that conveys superbly on camera and makes this a must-do project for all destination marketing organizations."
Maureen Kelley, Nelson County Virginia, Director of Tourism and Economic Development
"You can't put a price on this kind of marketing and how well AWOL showcased our region. The team was so easy to work with, on time and schedule every day. What a great crew."
Alicia Phelps, Northeast Tennessee Tourism Association, Executive Director
DEI - Diversity, Equity, Inclusion = It matters to us
Angel is breaking new ground as one of the only Latino hosts in North American travel media/TV and we believe in the importance of doing our part to show diversity, equity, and inclusion (DEI) in both the tourism and outdoor industries. Our team is diverse with immigrants, people of color, and LGBTQ all represented, and when it comes to how we film each episode of AWOL, DEI is at the top of our list of priorities. From guests to guides, locals to business owners, we want our audience to see the diversity of your community, because that's part of what makes it special and it's what traveling consumers want to see.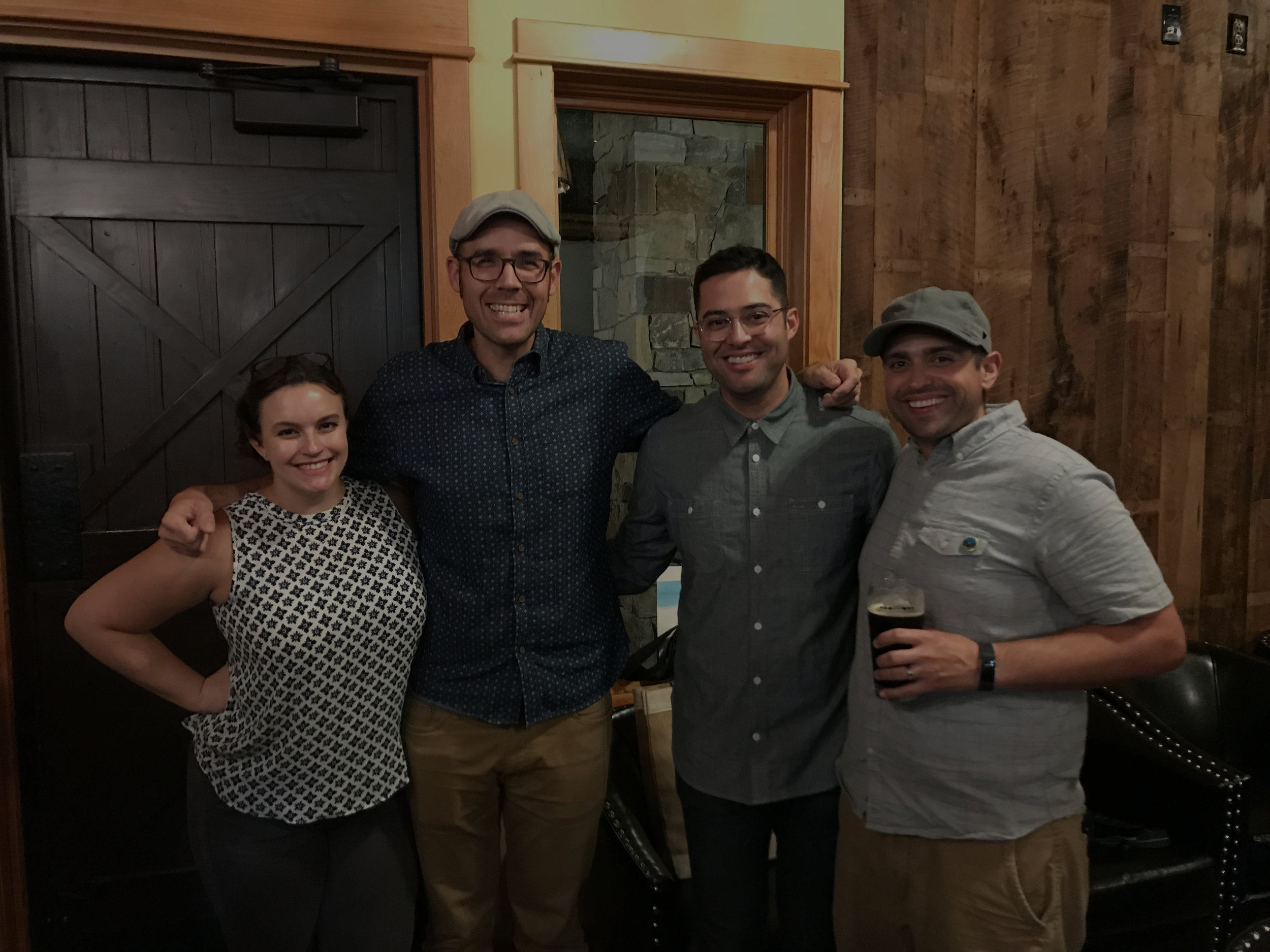 Angel "David" Verde
Host & Showrunner
Brian Yohn
Creative director and GRAPHIC DESIGNEr
David Franusich
DIRECTOR OF PHOTOGRAPHY
EMILY BARKER
PR & SOCIAL MEDIA
Lauren Fulton
Production Manager
CONTACT INFO
A. David Verde
Showrunner & Host
Email: david@airwaterorland.com
Cell: +1 (540)550-8102
(David is located in Virginia, USA in the EST timezone)
Season 2 Partner Investment
Our Season 2 Partnership Investment begins at $14,000.00 USD